Home | Events | General Poker Events
We are excited to announce this new events page!  If you are interested to add your information events on our page, please contact us for more information at info@wasptour.com or call us at 512-675-0227.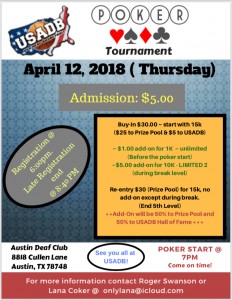 For more information: www.usadb.us/   or check their Facebook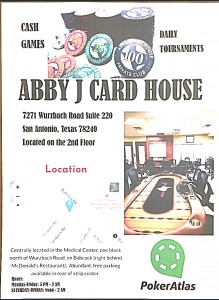 For more information about Deaf Poker Tour at deafpokertour@gmail.com or contact at 512-410-6602.